Ebony and Birdseye Four Point Cue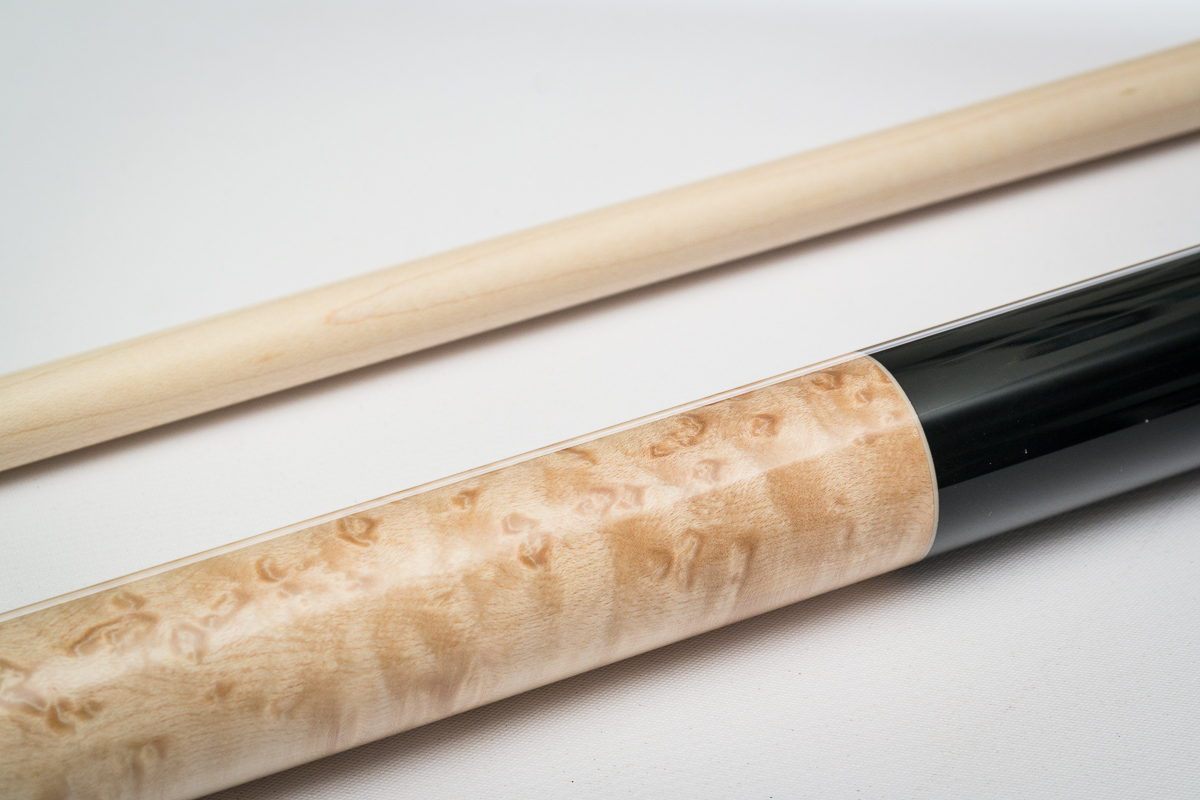 Specifications…
(1) 12.75 mm shaft with BCM black layered pigskin tip (super soft).
Juma ferrule 3/4".
Medium stiff taper.
Juma collars and butt cap.
Stainless steel 3/8-10 joint pin (modern type).
Straight taper on the butt (slightly thinner near the top of the grip).
Ebony front (hard maple core).
Birdseye maple grip (hard maple core).
Ebony back (hard maple core).

Shaft #1 weight 3.7 ounces.

Butt weight 15.3 ounces.

Total weight 19.0

ounces (may be lowered slightly).
Balance point is at 19″ from butt.

Priced at $660 plus shipping.